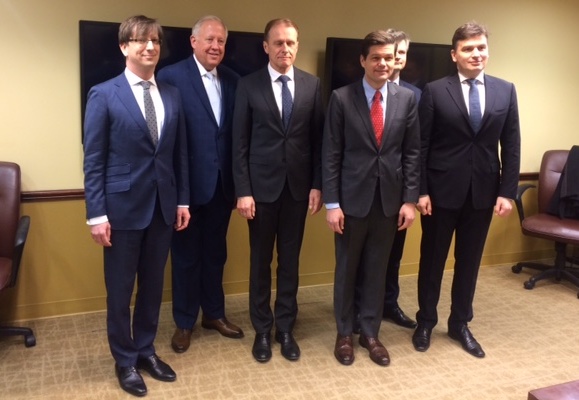 The V4 Political Directors welcomed the opportunity to enhance their high-level cooperation with the United States, as strategic partners and natural allies on a host of geopolitical issues. The Political Directors Dialogue focused on issues such as stability in the European neighborhood, energy cooperation, and regional security. 
As the current holder of the V4 Presidency, Hungary has sought to further strengthen the U.S.-V4 alliance and forge a unified perspective on regional security challenges. In the energy field, the V4 continues to actively support the agenda of the Three Seas Initiative. Regarding transatlantic security, the V4 is a leading advocate of strengthening the European pillar of NATO. Additionally, as part of its commitment to reassurance, the V4 has contributed significant resources to bolster the security of the Baltic region.
The V4 Political Directors met with Thomas Shannon, Under Secretary of State for Political Affairs, and Wess Mitchell, Assistant Secretary of State for Europe and Eurasia, in addition to U.S. government officials from the Department of Defense and the National Security Council. The Parties have agreed to cooperate on specific projects of common interest, thereby strengthening the U.S.-V4 aspect of Transatlantic Cooperation.
Click here to see the photo gallery