Introduction
Hungary is fully committed to becoming an international hub for higher education. As such, universities in Hungary are welcoming growing numbers of international students for exchange programs and full degrees, and offering courses taught in languages other than Hungarian, most commonly English.
In line with the Bologna Process, which aims to make higher education systems across Europe compatible, universities in Hungary offer three types of degrees: alapképzés (bachelor's), mesterképzés (master's) and doktori képzés (doctorate). Bachelor's programs typically last three or four years, master's programs one or two years, and doctorate programs three years. In certain subjects, it's possible to complete a single five- or six-year course, which combines the bachelor's and master's degrees.
---
Universities in Hungary
Hungary's highest-ranked university, the University of Szeged is currently placed 501-550 in the QS World University Rankings and 15th in Emerging Europe and Central Asia. Keen to welcome international students, the university participates in the Erasmus exchange program and has scholarships available for international students across all subject areas. Most courses are taught in English, and some bachelor's degrees include an English preparatory course. The University of Szeged also features in the global top 400 for seven subjects in the QS World University Rankings by Subject 2016, including places in the top 200 for both pharmacy and linguistics.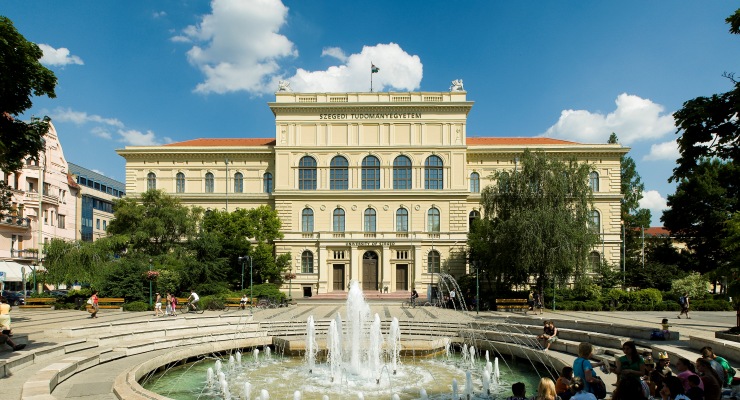 Ranked 601-650 in QS World University Rankings and 27th in the EECA region, Eötvös Loránd University is located in Budapest and is one of the largest and most prestigious universities in Hungary. It's also one of the oldest, having been established in 1635. Eötvös Loránd's alumni include four Nobel Prize winners and many world-famous scientists. The university currently educates about 28,000 students in its eight faculties, including 2,000 international students.
The University of Debrecen is ranked 651-700 in the QS World University Rankings and 29th in the EECA region as of 2016. Its main campuses are in Hungary's second-largest city, Debrecen, in the east of the country. The university is dedicated to welcoming international students, and offers a selection of courses taught in English. It features among the world's leading institutions for six subjects in the QS World University Rankings by Subject, including places in the global top 300 for agriculture and forestry, medicine, and modern languages.



Corvinus University of Budapest is ranked 701+ in the QS World University Rankings and 41st in EECA. It had just under 11,000 students enrolled in the 2015/16 academic year, including over 1,400 students from outside of Hungary, many of whom are enrolled in a range of programs taught in different languages – including English, French and German. Corvinus University is currently ranked in the global top 200 for agriculture and forestry, and the top 300 for economics.



A new entry in the QS World University Rankings 2016/17 at 701+, the Budapest University of Technology and Economics climbed 10 places to 22nd in the QS University Rankings: EECA 2016 – making it Hungary's second-highest entry. It also features in QS World University Rankings by Subject six times, including a position among the global top 250 for mathematics. Like Corvinus University of Budapest, it teaches in a range of languages – Hungarian, English, German, French and Russian.







Other notable universities in Hungary, which all offer support for international students, include the University of Pécs (the oldest in the country, ranked 58th in the EECA rankings), Szent István University, Kaposvár University, the University of West Hungary, Széchenyi István University, the University of Pannonia and the University of Miskolc.