Political and Diplomatic Relations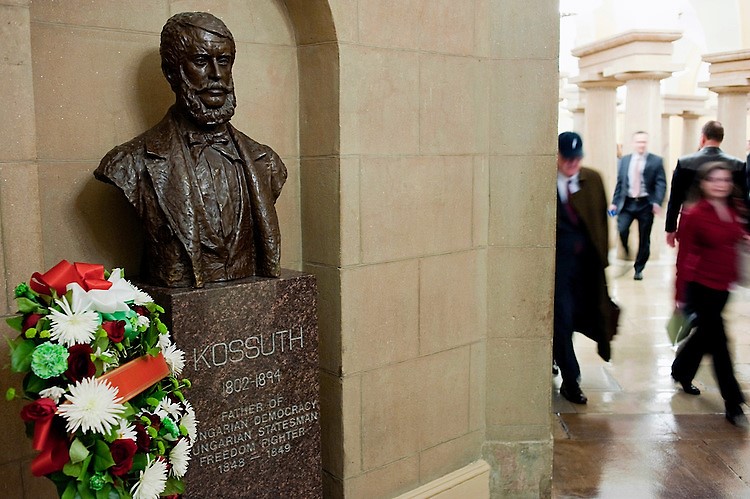 Hungary and the United States enjoy a balanced, value-based partnership built upon our common respect for democracy and universal human rights, culminating with Hungary's accession to NATO in 1999 and the establishment of a formal alliance between our two nations.
---
Overview
Diplomatic relations between Hungary and the United States were formally established in 1922, although unofficial contact existed since the War of Independence. Colonel Commandant Michael Kováts, a Hungarian nobleman regarded as the founder of the American Cavalry, was one of the first heroes to lay down his life for American independence near Charleston, South Carolina. Friendly relations between the two nations were further enhanced through Lajos Kossuth's visit to the United States in 1851 – his bust is one of the few foreign national's present in the Capitol Rotunda. Kossuth was the second foreign national, after the Marquis de LaFayette, ever to be given the honor of speaking before a joint session of Congress.
In addition to the Embassy in Washington, Hungary has Consulates Generals in New York, Chicago, and Los Angeles. Hungary is also represented by honorary consuls from major cities across the United States: San Francisco, Sacramento, Denver, Miami, Atlanta, Chicago, New Orleans, Boston, St. Louis, Cleveland, Houston, Salt Lake City, Seattle, and Puerto Rico.
The Embassy of the United States to Hungary is located in Budapest (http://www.usembassy.hu). 
---
Bilateral Relationship
Since Hungary's democratic transition, the United States has provided economic and political support to Hungary's efforts to establish a vibrant democracy and market economy. Hungary and the United States now enjoy a balanced, value-based partnership built upon our common respect for democracy, the rule of law, and universal human rights, culminating with Hungary's accession to NATO in 1999 and the establishment of a formal alliance between our two nations.
The successful political and economic transformation of Hungary, cooperation through bilateral channels and within NATO, and the recognition of Hungarian cultural and scientific achievements (in no small part by outstanding Hungarian Americans like Edward Teller or John von Neumann) provide a strong background for the dynamic development of our relations. Key areas of cooperation include democracy-building and the encouragement of democratic transition in Eastern Europe and the Middle East, counter-terrorism, human rights, energy security and security policy.
Hungary's participation in international peacekeeping and peacebuilding efforts throughout the world – from Bosnia to Afghanistan, where several hundred Hungarian troops are currently responsible for leading the Provincial Reconstruction Team in Baghlan Province – its deep commitment to international counter-terrorism cooperation, and its support for NATO candidate countries and emerging democracies of the region have enhanced Hungary's importance for American foreign policy, especially since Hungary's accession to the European Union.
Hungary assumed the rotating presidency of the European Union in the first half of 2011 and consciously strove to keep transatlantic issues on the EU agenda and resolve important bilateral issues (e.g. Passenger Name Record Agreement, Data Protection Agreement) on the agenda. The highly acclaimed and successful presidential semester was instrumental in tightening our transatlantic alliance.
Our relationship is also strengthened by the nearly 1.5 million politically active and influential Hungarian Americans living in the United States. In June 2003 a bipartisan caucus was formed in Congress supporting Hungarian interests, co-chaired by Democrat Tom Lantos and Republican Ernest Istook, both of Hungarian origin. The Hungarian-American Caucus is currently led by Rep. Dennis Kucinich (D-OH).
Hungary's aspirations to achieve reciprocity with regards to visa requirements – the most important unresolved issue between our nations – were fulfilled in 2008, when Hungary entered the Visa Waiver Program, which meant that both Hungarian and American tourists could finally travel between Hungary and the United States without obtaining a visa.
---
Recent High-Level Visits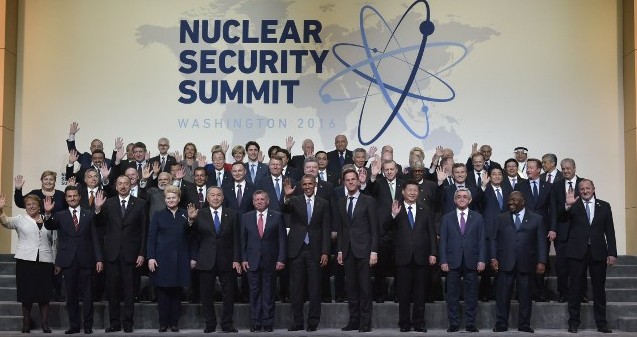 Minister of Foreign Affairs János Martonyi visited Washington in June 2010, where he was received by Secretary of State Hillary Clinton, distinguished members of Congress (including Ileana Ros-Lehtinen, Alcee Hastings, Shelley Berkley, Jim Costa, Steve LaTourette, Lincoln Diaz-Balart, and held talks with Special Envoy for Eurasian Energy Richard Morningstar and former Secretary of State Madeleine Albright.) CIA Director Leon Panetta visited Budapest in November 2010 and met Prime Minister Viktor Orbán. In April 2011 Attorney General Eric Holder and Secretary of Homeland Security Janet Napolitano visited Budapest and met with Prime Minister Viktor Orbán.
At the end of May 2011 a transatlantic "Golden Week" was celebrated in Budapest, during which Hungary paid tribute to President Reagan by unveiling his statue in Szabadság Square in the heart of Budapest and honored the legacy of human rights champion and late Congressman Tom Lantos – the Hungarian-born US representative, and to date the only Holocaust survivor ever to serve in the US Congress – through the official inauguration of an institution bearing his name. The ceremonies were attended by Secretary of State Hillary Clinton, former Attorney General under President Reagan Ed Meese, former Secretary of State Condoleezza Rice, distinguished Congressmen and Congresswomen arriving in two congressional delegations. Contacts on ministerial and subministerial levels are regular and intensive relations exist between the legislations of the two states.
In Feburary 2015 Minister of Foreign Affairs Petér Szijjártó attended the inaugural meeting of the American-Hungarian Business Forum in New York and met with high-level representatives from eleven major companies (Johnson & Johnson, Coca-Cola, Eli Lilly, Pfizer and a Warburg-Pincus.)