It is with the greatest sorrow to learn about the passing of Gen. Colin L. Powell, the 65th Secretary of State of the United States. The first African American to hold this position played a key role in expanding bilateral relations between the United States and Hungary and strengthening the partnership between our countries as NATO allies. Our deepest condolences to his family. May he rest in peace.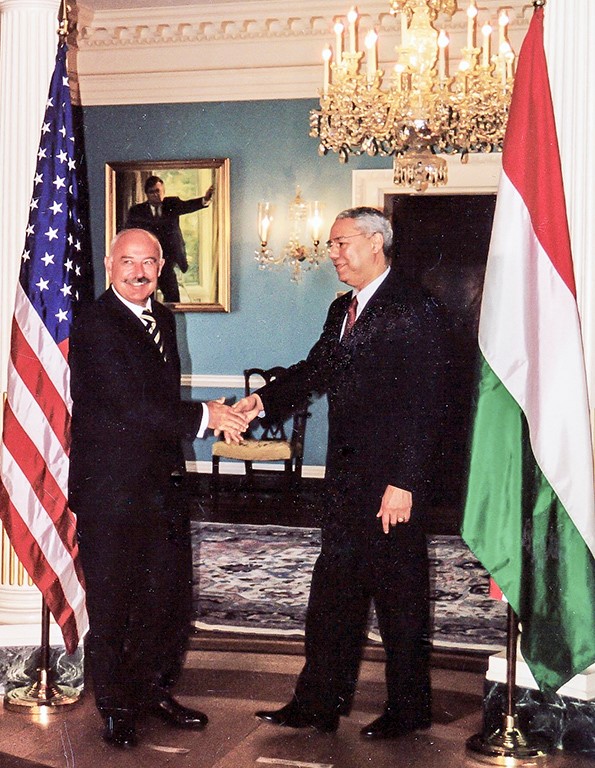 Photo credit: Gabor Turai
János Martonyi and Colin L. Powell in Washington D.C., 1999.