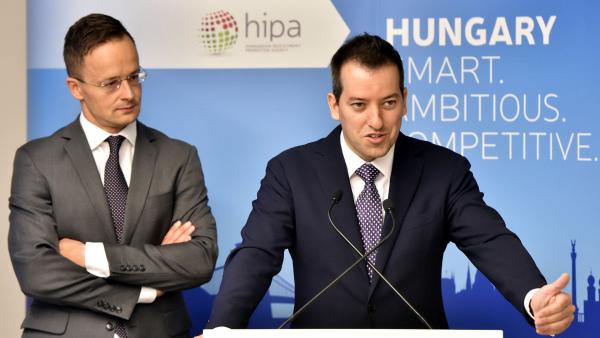 Newly released statistics by the Hungarian Investment Promotion Agency (HIPA) on Friday, August 4 displayed record levels of private sector growth and foreign direct investment (FDI) in Hungary. A record-breaking 47 investments projects worth a total $1.61 billion were successfully negotiated during the first six months of 2017, adding an additional 8,500 jobs to the Hungarian economy.
Hungary's unprecedented economic performance comes on the heels of the Hungarian Government's decision in November of 2016 to lower the corporate tax rate to a European Union low of 9%.
Over 70 percent of all investment in Hungary since the beginning of 2017 has been reinvestment by well-established corporations with Hungarian subsidiaries, a reflection of the strong investment climate in Hungary as well as the success of new HIPA initiatives aimed at better matching would-be investors with projects that meet a company's resources and desired objectives.
The Hungarian Government has also placed renewed emphasis on the importance of attracting investment associated with R&D and other technology-intensive sectors, with new the introduction of a new campaign entitled "Invented in Hungary 2.0."
The promotional initiative is aimed primarily at the non-refundable cash inventive system for the purpose of attracting additional high valued-added jobs to Hungary. HIPA is already in negotiations to finalize 7 projects under the new initiative whose total value exceeds $200 million
In 2015, the United States became Hungary's second largest investor worldwide and its largest foreign investor outside the European Union. The subsequent establishment of the US-Hungary Business Council (USHBC) in 2016, designed as a platform for high-level dialogue between American executives and top government officials, aims to build on this historical economic benchmark.
Currently, over 1,600 US companies and forty of the fifty largest US multinationals operate in Hungary providing jobs for over 100,000 Hungarians.