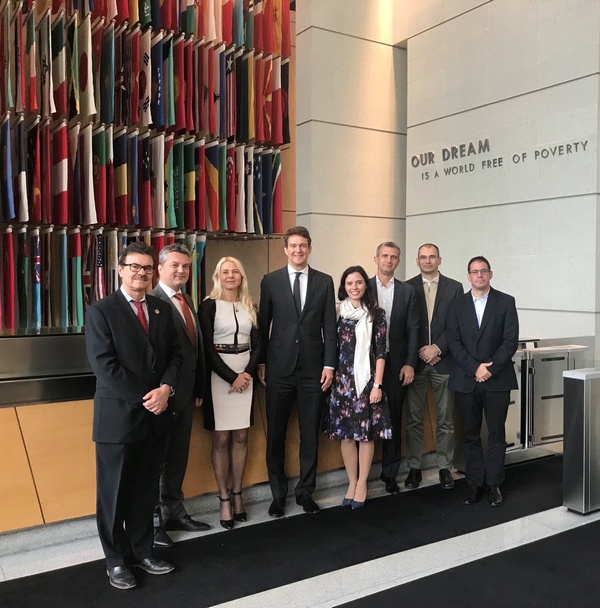 On Monday, November 18, Dr. László György, State Secretary of the Hungarian Ministry for Innovation and Technology held talks in the World Bank with Carlos Arteta, Patrick Kirby, and Collette Wheeler, leading economists from the Development Prospects Group, along with the Hungarian representatives of the World Bank Group and IMF. 
Dr. György introduced the most important topics covered in his book 'Creating Balance - The Mission of Economic Policy', and spoke about the most important take-aways from the Hungarian economy's recent successes. He highlighted the government's sound and rigorous fiscal policy, which has led to a steady decline in the general government deficit and will lead to a completely balanced budget in the near future. At the same time, he indicated that public debt has been significantly reduced and that the current level of foreign currency debt, which is also constantly declining, is no longer a threat to funding. 
In addition, the State Secretary drew attention to the government's tax policy measures, including the introduction of a flat-rate personal income tax, record-low corporate tax rates and a steady reduction in redistribution rates. He reaffirmed that the Hungarian growth and job-centered economic policies continue to focus on supporting working families with children, facilitating employment, stimulating foreign direct investment, and promoting innovation and high value added projects.