Dr. László György, State Secretary from the Hungarian Ministry for Innovation and Technology spent 3 days in Washington D.C. between November 17-19. During his visit he promoted his new book 'Creating Balance – The Mission of Economic Policy' at several venues, including the Ambassador's Residence and at the first ever Budapest Breakfast event on the Hill in the Rayburn House Office Building.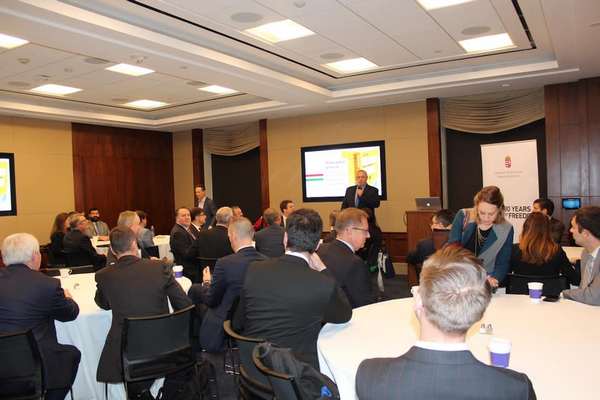 During his visit, the State Secretary also had the opportunity to meet with leaders from the World Bank Development Prospects Group, the Progressive Policy Institute, The Heritage Foundation, and MSD Pharma (Merck). Dr. György emphasized that Hungarian economic policy is not ideological, but is based on a pragmatic approach and can be characterized as a patriotic economy. The government's goal is to create an economy which balances security, freedom, order, justice, and prosperity. The tools to achieve this are the reformed fiscal and tax policies, fiscal consolidation, the strengthening of the correct business environments, income redistribution, and job creation. This philosophy, the State Secretary described, has led to one of the fastest growing economies, which is also the most open economy in terms of exports to GDP and foreign direct investment (FDI).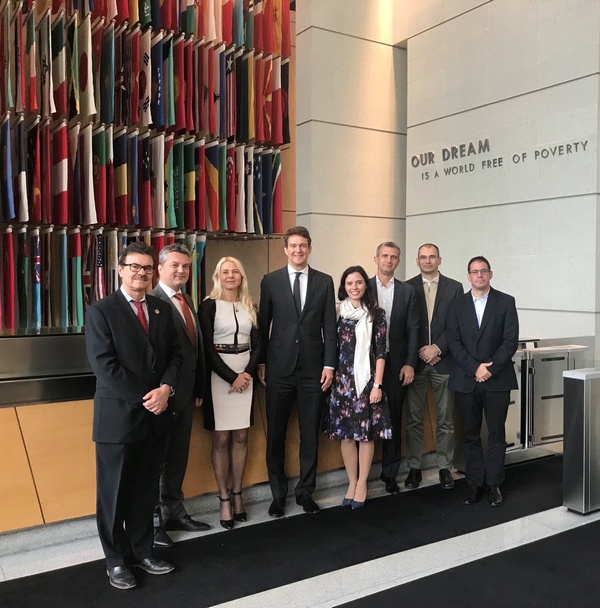 On top of these philosophies, Dr. György emphasized that the Hungarian Government places great importance on the development of the digital infrastructure and innovative new technologies, such as electric and autonomous vehicles, as well as taking more environmentally conscious steps to become more dependent on clean and renewable energy.