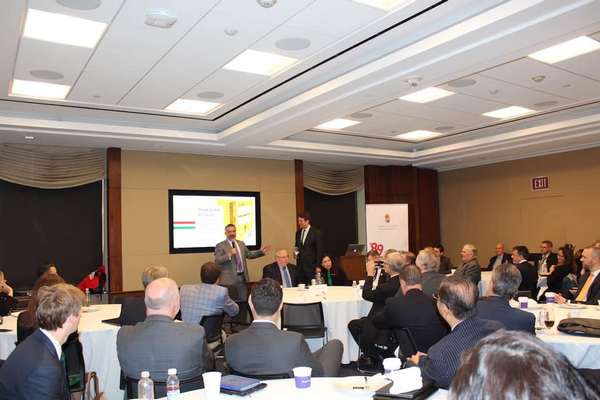 The Embassy of Hungary organized its first ever "Budapest Breakfast" in the Rayburn House Office Building on Tuesday, November 19, aimed to find new ways of economic cooperation between the United States and Hungary, including through congressional outreach.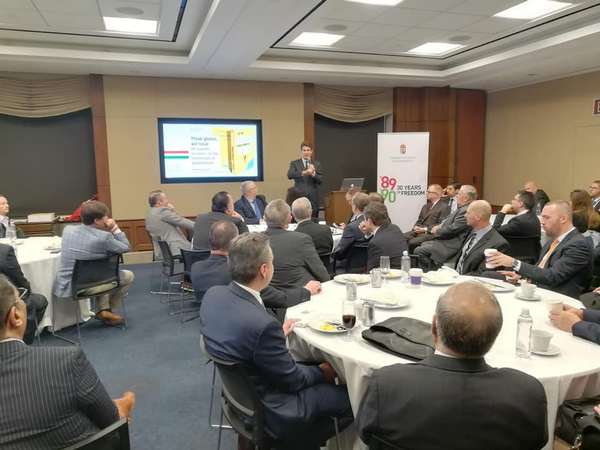 Seven Congressmen, including Steve Stivers (R-OH), Paul Gosar (R-AZ), Greg Murphy (R-NC), Steve King (R-IA), Jim Baird (R-IN), Alex Mooney (R-WV) and Don Bacon (R-NE) praised the economic cooperation between the U.S. and Hungary and presented investment opportunities in their home states.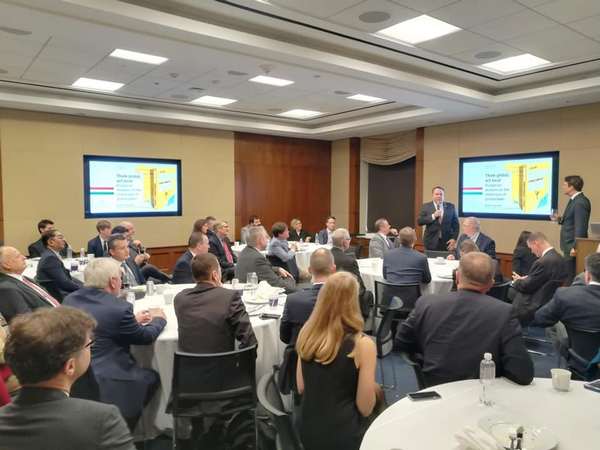 Dr. László György, State Secretary of the Ministry for Innovation and Technology spoke about the reasons behind the success of the Hungarian economic model.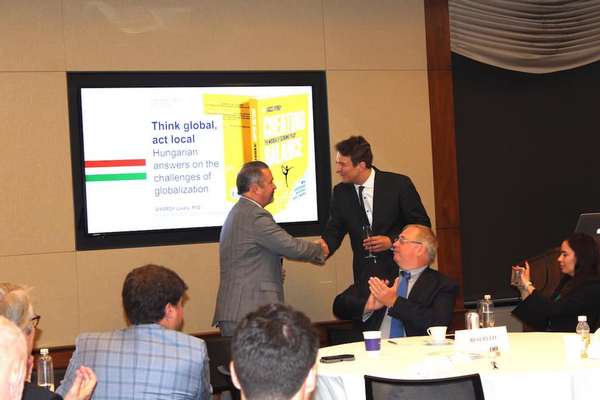 The event was attended by more than 60 people, including representatives of Hungarian and American companies, Congressional and U. S. Helsinki Commission staff, as well as a representative of the US-Hungary Business Council.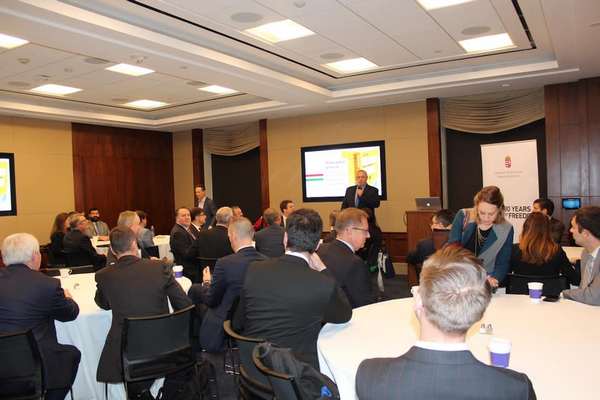 The event celebrated the 30th anniversary of the transition from Communism to Capitalism and the restoration of democracy in Hungary.